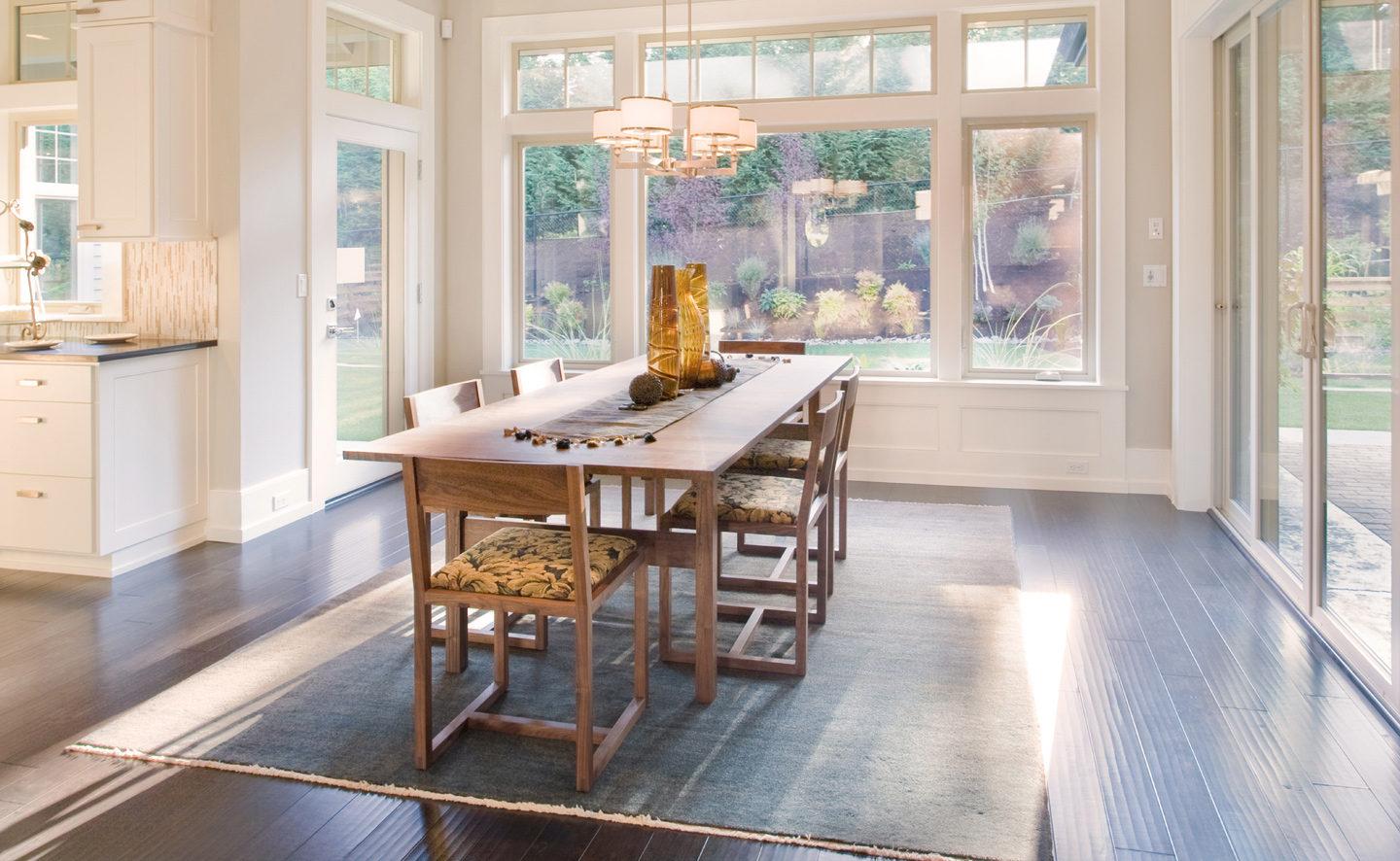 Scroll to Content
Frequently Asked Questions
Have questions about Bates Home Improvements? Read our extensive list of Frequently Asked Questions below to find an answer! Should there be any other questions, do not hesitate to contact us to find out.
FAQ
Why improve your home?
For most people, a house is the largest single investment they will ever make, and how that house is cared for and improved upon largely determines how much that investment will increase in value. Improvements can significantly increase the overall resale value of a home, and they can also provide a great deal of comfort, pleasure, and satisfaction while you live in your home.
Is the contractor properly licensed and insured for any contingencies that could arise?
Yes, Bates Home Improvements is fully insured and all required electrical, plumbing and gas work will be done by licensed professionals.
Is it reasonable to ask for pictures of jobs they have completed?
Yes, a picture is worth a thousand words. We have several of our projects on display in our photo gallery. Feel free to browse the gallery or email us to request a picture of a specific type of project.
It is reasonable to ask for the locations of some of the jobs in your area that you might like to arrange a personal viewing;
It is reasonable to request a personal viewing as long as it is convenient for the previous client to arrange a meeting. Some customers are happy to show off their new renovations, while others are more private and do not want strangers in their home regardless of how happy they are with the project. These requests must be handled case by case.
It is reasonable to ask for the phone numbers of people that you can call (seeing is better-but sometimes conversations are helpful, also);
Is it reasonable to ask what type of lead time they need to actually begin?
Yes, scheduling is one of the most delicate elements of managing your home improvement project. Dates are set in advance and adhered to to the best of our ability, however it must be understood that delays do happen. A project can be extended for a few days due to unforeseen complications, weather, or delay in material delivery from external vendors. These issues rarely occur, but if they do they will be managed in a timely and professional manner.
Are there likely to be haps while one waits for supplies or other variables to be resolved?
This can be an issue that is most easily avoided through proper project management. However, not all variables are within our control like weather and/or illness – but these issues rarely have an impact. The most common cause of project delays result from slow product orders or incorrect product orders. For example, many customers want to manage their own projects and therefore become responsible for buying their own materials and ensuring there are no timeline gaps as a result of a product or supply orders or the use of a non-affiliated electrician or plumber when required. If you want to manage your own project, purchase your own supplies, or hire your own electrician, we strongly recommend consulting with us beforehand to ensure timelines can be met, to ensure all order details are correct (like window or door dimensions) and to ensure all skilled labour are coordinated.
We recommend allowing us to manage your project and product orders to prevent miss communications and seams in the schedule. A seamless project is a successful project.
Once the job is started, will the work keep going until completion?
Absolutely, it is in everyone's best interest to complete your project from start to finish and in a timely manner. However, we don't rush our work and always choose craftsmanship over timelines. In our 25 years, we have never had a customer complain about this policy even if a project is slightly delayed. If time is all a customer has to complain about, we are doing our job.
How much money will be required to start the job?
Bates Home Improvements requires a 10% deposit at the signing of a contract. Full payment schedule details will depend on material costs and the length of the project. The 10% deposit is required to book an official start date in our project calendar.
How is the balance of the money to be paid?
We accept cash, cheque or credit cards.
If there is a quote, will it be presented in writing?
Absolutely, all quotes will be provided in writing in person, by mail or by email.
If there is to be a lapse from the date of the quote to the actual approval, how long is the quote good for at the stated price?
Our quoted prices are valid for three months from the date printed on the quote.
If there are changes to be made along the way, will they also be presenting in writing and approved prior to doing anything that strays from the original agreement?
If any unforeseen changes need to be made mid project, we will notify you and consult with you to determine the best course of action going forward.
If you decide to make changes to the original project plan along the way we will be more than happy to change the project plan to ensure you get the finished result you desire. But understand that changes in mid-project often result in additional work, ordering new items and may delay the project and add costs to the project.
Either way, any changes will be discussed, agreed upon and put into writing prior to continuing with the project.
Will there be disruption to my personal space? How much mess will there be?
We are professionals and will do our best to manage the project to reduce disruptions, inconveniences and mess. A certain amount of disruption should be expected, but limited to the area of renovation and the travel points required to do the work. We pride ourselves in craftsmanship, which includes treating your home like our own, and keeping it clean and safe. We will be happy to discuss and address any concerns prior to the project start date.
Should I be absent?
We prefer that the customer is present as often as possible if for nothing else but to discuss potential unforeseen changes, however most of our repeat customers are happy to leave us access to their homes and we call them if anything needs to be discussed mid project. This level of trust is something that is earned and not expected with a first time client.
Who will be responsible for removal of debris?
Debris removal will be discussed during contract negations. We offer debris removal services to all our customers.
Home renovating is not a time to be shy about having your needs met. If you are unsure or are a first time renovator you should talk to people and professionals alike to help you flush out your ideas and expectations. When everything has been said and done, the work should be completed to your satisfaction and you will understand the difference family values make.